MODEL OF HULL TUG HONOURED FOR FALKLANDS SERVICE FINDS BERTH WITH SHIPPING LAW FIRM
Myton Law is providing a new berth for a large scale model of The Salvageman, a former Hull tug which won battle honours for service in the Falklands War.
The United Towing & Salvage Society (UTSS), a group associated with Hull's United Towing Ltd, once the largest towing company in the world, has arranged to move the five foot long model to Riverside House on the city's Victoria Pier waterfront, which for decades was the company's base.  Today the building is owned by Myton Law, fittingly a law firm which specialises in maritime and shipping law.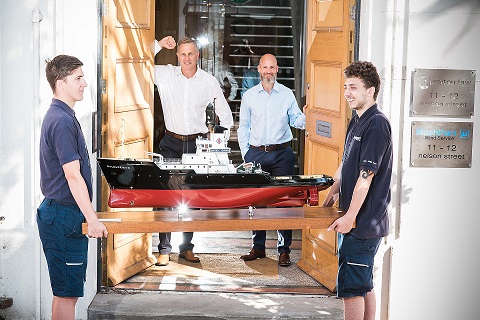 The UTSS is keen to display the model, believed to be a ship builder's model dating back to around 1980, at Riverside House so that visitors will see it during tours of the offices at 11am and 2pm on Thursday 6 and Friday 7 September, during Hull's six day long annual Heritage Open Days event. 
The move, sponsored by Myton Law and being undertaken by removal firm Appleyards of East Yorkshire, will take place on Wednesday, August 8.
Myton Law director John Habergham said, "As the current owners and custodians of Riverside House, Myton Law is very pleased to provide a home for The Salvageman, especially with our close links with the maritime and shipping industry through our legal work for clients in this sector."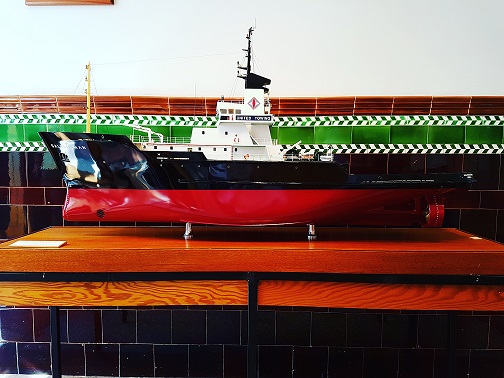 Mike Hussey, Chairman of the United Towing & Salvage Society, said, "The Society is delighted that Myton Law is prepared to house The Salvageman model, which is a fascinating physical reminder of Hull's great maritime heritage."
When The Salvagemen, built in Hong Kong, was delivered to United Towing in 1980 the vessel was Britain's most powerful tug with four engines and sophisticated satellite communications equipment, which enabled her to work on a world-wide basis.  In 1982 she was requisitioned by the Department of Trade, Shipping Policy Division along with two other vessels in United Towing's fleet and spent the next two years in and around the Falkland Islands, where she became the longest serving merchant ship. 
'Salvageman a short history' written by Captain Alan Stockwell and Alan Ford is available via UTSS archivist Pete Bass.