MYTON LAW ADVISES CAPPAGH GROUP ON ACQUISITION OF LOCOS
Myton Law has advised rail freight company DCRail regarding the purchase and overhaul of four Class 60 locomotives.  DCRail took delivery of the first of the four locos, which, aptly for the Hull-based lawyers, is named 'William Wilberforce' commemorating the 19th Century anti slavery campaigner and Hull MP, in mid November.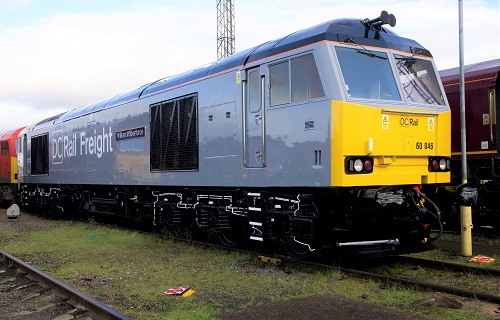 DCRail specialises in the movement of construction materials by rail and is part of the Cappagh Group of Companies, which provides a wide range of construction services and has annual turnover of over £100m.  The loco investment for an undisclosed sum is part of Cappagh's strategy of moving construction freight off the roads.
Rail, shipping and logistics firm Myton Law advised on both DCRail's purchase agreement and overhaul contract with DB Cargo (UK) Limited.  DB Cargo is modernising the four locos for DCRail at the DB Cargo engineering facility near Nottingham.  The three remaining locomotives will be delivered by Summer 2020.
The Myton Law rail team was lead by Chris Thornes, formerly head of commercial law at DB Cargo UK before he joined Myton in 2016 following ten years as an in house lawyer in the rail industry.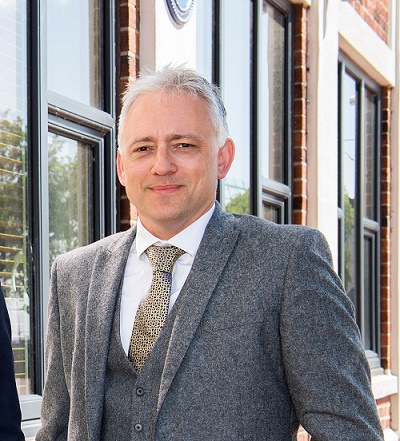 Cappagh's Director of Rail David Fletcher said, "This is a significant investment for DCRail and Cappagh and required in depth rail sector legal expertise.  Having worked with Chris Thornes on many occasions, we were pleased to draw on his specialist legal knowledge for these agreements."
The 60046 William Wilberforce loco is capable of hauling the heaviest trains running in the UK, carrying over 2,200 tonnes of material. Initially, this first locomotive will operate in the north of England between Carlisle, over the famed Settle & Carlisle Line, and Boston in Lincolnshire. 
In Summer 2020 DCRail will open a new construction freight hub in north London near Wembley and all four Class 60 locomotives will haul materials, including aggregates and construction soils, to the new hub, taking these loads off the roads.  Cappagh's aim is to reduce the environmental impact of its operations with each train carrying the equivalent of 110 lorry loads – the CO2 emissions per tonne delivered by rail are estimated to be less than half that of road.
Michael Ferncombe, group managing director of Cappagh, said: "The introduction of the Class 60 locomotives offers DCRail an exciting opportunity to strengthen and expand its service offering. The investment in DCRail supports our strategy to lead the market and meet clients' requirements for a single service provider to manage complex construction projects from start to finish. The combination of using the best of road and rail will reduce pollution and congestion whilst increasing the capability of Cappagh to meet the changing needs of our customers. I thank the team at DB Cargo UK who have undertaken the superb rebuilding of 'William Wilberforce' and we look forward to receiving the three other Class 60s".