MYTON LAW TRANSPORT STRENGTH RECOGNISED IN LEGAL 500
Myton Law has been singled out as one of the top firms in Yorkshire and Humber for 'Transport' advice in the current edition of Legal 500.
"It is the first year that Myton Law has applied to Legal 500 and we are delighted to make it into the top league in the region first time round", says director Scott Yates.  "We are also pleased that alongside our longstanding shipping and road logistics expertise our strength in the rail logistics sector, as a result of bringing Chris Thornes on board from DB Cargo UK in 2016, is also acknowledged."
Legal 500 says, "The 'personal service' offered by Myton Law has been considered to be 'excellent all-round and provide London standards at a very competitive cost'.
"The boutique firm focusing on shipping, logistics and international trade is adept at offering 'excellent legal advice on various complicated issues' across these sectors, in addition to having 'excellent rail industry experience'.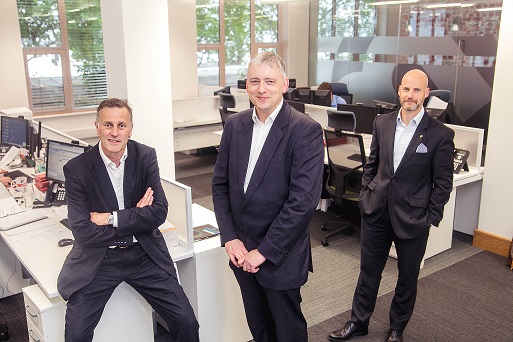 "The team have been highlighted as being particularly 'proactive in dealing with disputes', Scott Yates specialises in personal injury claims, applying a 'blend of legal expertise and commercial acumen', while the 'proactive and responsive' John Habergham has particular expertise representing clients in disputes arising out of carriage of goods by road, sea, air and rail.
"As joint head of the team alongside Yates and Habergham, the 'pragmatic' Chris Thornes applies a 'commercial and solution-orientated approach' to advising on large scale logistics projects."
The Legal 500 is complied through detailed analysis of interviews with GCs and private practice lawyers conducted by Legal 500.